Your Recommendation
You may be a good candidate for uterine fibroid embolization because you have been diagnosed with uterine fibroids and are experiencing symptoms and discomfort related to uterine fibroid overgrowth.
Your Next Steps
80% of women who undergo treatment with uterine fibroid embolization have continued relief of symptoms 5 years after their procedure. Call us now or complete the contact form below to schedule your consultation with Dr. Phillip Zeni at Zenith Health & Aesthetics.
GET STARTED TODAY
Contact Zenith Health & Aesthetics
Complete the contact form and a representative from Zenith Health will reach out to you as quickly as possible.
Call Us Now
Click or tap on the button below to call our office directly to ask us questions or schedule your consultation.
Meet Phillip T. Zeni, Jr., M.D., FSIR
Dr. Phillip Zeni is a board-certified interventional radiologist with over twenty years of experience serving patients in the greater Memphis metropolitan area. As the founder and medical director of Zenith Health & Aesthetics, he specializes in the treatment of uterine fibroids, having successfully performed more than 500 uterine fibroid embolization procedures over the past twenty years!
FREQUENTLY ASKED QUESTIONS
Questions about uterine fibroids and UFE

Is uterine fibroid embolization safe?



Yes, uterine fibroid embolization is a safe and effective non-surgical option to treat symptoms caused by uterine fibroids. This minimally invasive procedure preserves your uterus, lowers complication rates versus hysterectomy with reductions in pain and blood loss, and has a reduced recovery time so most patients return home on the same day as the procedure and return to normal activities shortly thereafter.


Will UFE work on larger fibroids?



Uterine fibroid embolization has been found to work on fibroids of all sizes. In fact, a recent study in 40 women with large fibroids had a 97.5% success rate!


How long does it take to recover from UFE?



Unlike a hysterectomy that requires six to eight weeks for full recovery, you can resume regularactivities within just a few days of a uterine fibroid embolization procedure. At Zenith Health we do not require an overnight stay and most women go home within a few hours.
The incision for the uterine fibroid embolization procedure is extremely small, roughly the size of a tip of a pencil.


How long will it take for my symptoms to disappear?



Fibroid symptoms typically disappear within the first three months after the uterine fibroid embolization procedure. According to a study on UFE, 93% of women reported improvements in their symptoms at 3 months post procedure. If heavy bleeding is the issue, bleeding usually improves immediately after the procedure.


What can I expect during recovery?



The first few hours following the uterine fibroid embolization procedure tend to be the most uncomfortable to patients, with symptoms including mild to moderate pain, cramping, and nausea, although these symptoms are often easily managed with over-the-counter medicines and pain relievers. For the first 3 to 5 days post procedure, we ask that you limit activity levels in order to allow your body to recover. Most women are able to return to their regular activities about ten days after their procedure.
As compared to a hysterectomy, in which patients are no longer able to become pregnant, the uterine fibroid embolization procedure does not affect the ability to get pregnant. In fact, studies have shown that uterine fibroid embolization can increase the probability of getting pregnant
Most health insurance companies cover UFE.
TESTIMONIALS
What patients are saying
I have been post surgery for 13 days now & I can tell the difference & changes with my body for the better after UFE procedure. Thanks Again!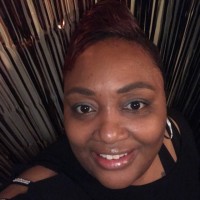 Tiajevonne Sykes
UFE
I highly recommend Zenith Health and Aesthetics, it is a state of the art facility. Dr. Zeni is so talented, and his staff takes excellent care of you. It's like the saying goes, "Save the best for last". I'm glad after searching for the best doctor to help me keep my legs looking and feeling great, I found Dr. Zeni, he is definitely the best!⭐️🙌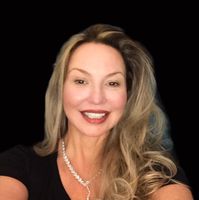 Brenda Sparks
Dr. Phillip Zeni is most impressive as a physician. His patient care has and will always be what's best for the patient. He is very knowledgeable in his field and the only choice for our family.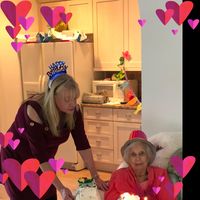 Monica Crackel
Best MD I've ever worked with, remarkable skills, great work ethic, passionate about patient satisfaction.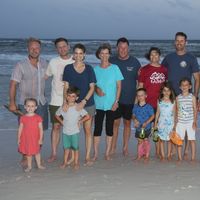 Janie Mitchell
Dr Zeni and his staff were great and very caring. I highly recommend!

Sharon Shreeves
Dr. Zeni is very professional yet personable. He cares about his patients. He is THE BEST at what he does!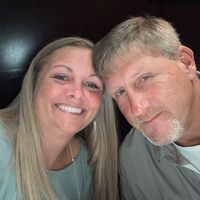 Amy Conner Statler
The doctor's bedside manner is unmatched. This was the absolute best experience I've had with a physician. Not only is he attentive, he offers 24 hour access if you need help after your procedure. The office team is also very patient. You don't feel rushed or neglected. I love them!


Catrina Hunt